Why In The World Would You Want to Add A Room to Your Home??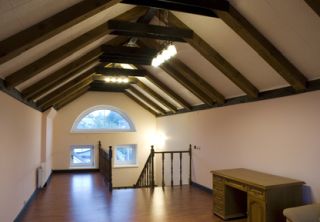 Let's face it. Renovating a home is a huge hassle. It requires hours of planning, hard decisions, and painstaking execution which can wear out any homeowner. When you add to that the cost involved, why in the world would any homeowner want to add square footage? Trust us when we say we get these kinds of questions all the time. Nurturing a client through a room addition is not an easy task. Getting from design to completion is very similar to Frodo Baggins trudging through the hills and valleys of Mordor.
And Now For Some Good News
Believe it or not, there's a light at the end of the tunnel, and it usually shines very brightly! This is especially true when you hire a professional New Jersey Remodeling Contractor to guide you through your room addition. It makes every step much easier and more simple to navigate. Going it alone is what often creates disaster. This can be averted with sound advice, technical experience, and a crew of builders that can do it all for you. Simply wave your wand, make a wish, and your new room can come alive in no time at all. Room addition is a team effort, in which every member of your crew can take the load off of you.
And Now...The Payoff
So what are the benefits of undertaking a room addition for your home? More than you think
Market Value - The greatest and most obvious benefit to a room addition is that it adds value to your home. Granted, there are numerous variables that play into it, but overall, additional square footage is always a plus which can yield a great investment down the road.
Additional Space - Depending on which stage of life you are going through, additional space is always a benefit. Young families just starting out can always use an additional bedroom, study, or recreation room which can be used by the entire family.
Personalized Design - Adding an extra room gives you the opportunity to finally have the room design you've always wanted. With the right contractor and a good game plan, you can custom build any room to your exact specifications. It may just be the room you spend a lot of time in, so make it yours from ceiling to floor.
Consider The Future
Since room addition is a major investment, it's important to make sure the investment pays off in the long run. While that new den may seem like a good idea at the time, you may find that it winds up being wasted space. Make sure you consult with experienced, seasoned professionals before making any room. For instance, a new bedroom may be what you need, but how can you design the bedroom in such a way to give it flexibility when that space is no longer needed as a bedroom? Consider the long term effects of your decision making and keep an open mind.
If you're interested in room additions or looking for remodeling contractors in New Jersey, call All County Renovations at 908-688-5025 or complete our online request form.