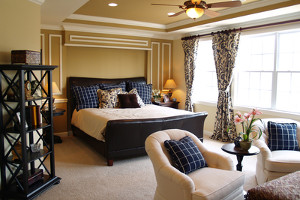 Remodeling your home can be a great way to make it more comfortable, more attractive, and more functional—plus, you can significantly raise your home's resale value and make it easier to sell with quality New jersey renovation services.
At All County Renovations, we can provide you with upscale renovation and remodeling services to help you transform your home and create a living space that you and family will love for years to come. We've been working in New Jersey since 2008, and we've developed a reputation in that time by consistently providing the highest quality craftsmanship and professional customer service possible. We know what an important part of your life your home is, so when you hire us for any kind of renovation services, we don't take our responsibilities lightly.
Call us today to start working on your interior remodeling project, or to ask us any questions you have about our services, and we'll be looking forward to working with you.
New Jersey Whole-Home Remodeling Services
When you're looking to improve your home, there's no better way than to remodel the entire interior. Whether you're looking for whole-house remodeling services to protect your investment in your home, make your home a better place for your family live, or to sell your home, you can always depend on the professional renovation contractors at All County Renovations.
We'll help you design every aspect of your whole-home remodel and make sure that the project can stay within your budget while still achieving all of the goals you have for the project. We'll be able to completely transform your home by updating your kitchen, bathrooms, bedrooms, basement, trim, and flooring. We can also build additions to your home or add porches and decks.
This project will be completely customized and designed around your specifications, and our professionals guarantee your satisfaction with all of our work.
Our Professional NJ Interior Renovation Contractors
All of our professional New Jersey remodeling contractors are fully licensed and insured, professionally trained, and extensively experienced. When you hire us for any interior renovations, we'll be able to take care of absolutely any renovations you can dream up.
Remodeling your home can be a great way to see real improvements, but it's very important that you're working with a professional you know you can trust. Our team of experts has the knowledge and qualifications you're looking for in a contractor you're trusting with your New Jersey home.
We work directly with every one of our clients to design any renovations that they're having performed so that we can provide totally customized and personalized services. We understand that even though we may be renovations experts, you're the only expert there is when it comes to your New Jersey home.
Recent Articles
No matter what the size of your kitchen is, you can always use some help with organization. It's rare that a kitchen that has enough space, and adding a new appliance or set of pots and pans can force you to reorganize the entire room. Between food, dishes, and appliances, there isn't much room to breathe—much less to grow!

---

Renovations designed to help make homes more energy efficient and environmentally friendly have been becoming more and more popular over the last several years, and it's easy to see why. Having a more environmentally friendly home isn't just great for the environment, but it's also safer and healthier for you and your family—plus, it can save you a lot of money on your energy costs.
If you are looking for Interior Renovation services in New Jersey, call All County Renovations at 908-688-5025 or complete our online request form.