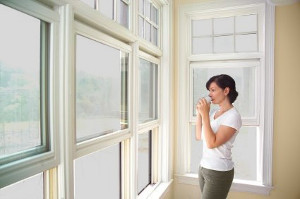 The windows and doors of your New jersey home are extremely important to its appearance, both inside and out. And that's just the beginning. They're also very important parts of your home's energy efficiency, as well as its security.
Whether you're having other parts of your home renovated as well and would like to include new New jersey windows and/or doors, or you'd like to replace your windows or doors as stand-alone services, the professionals New Jersey remodeling contractors at All County Renovations can help.
You may be replacing your windows or doors for purely aesthetic reasons, or it may be necessary because of their current condition. Regardless of the reason, we can help you select the perfect windows and doors for your home, and we'll make sure that they're perfectly installed.
Our renovation contractors are all licensed, insured, and extensively experienced, so we can always confidently guarantee your complete satisfaction with our work.
New Jersey Replacement Windows and Installations
Windows that are old and worn out will quickly start to have a negative effect on your New Jersey home's energy efficiency, and they could significantly increase the amount of money you spend on heating and cooling costs every month. Windows need to be able to keep indoor air inside and outdoor air out, but when they're in poor condition, they can fail at this entirely. often, you'll notice that window panes feel cold to the touch during the window, and you may feel a draft coming in through cracks in your windows.
Many homeowners also replace their windows for purely aesthetic reason, or as part of a larger renovation project for your home.
We have a number of different styles and types of replacement windows available, and we can help you select the perfect windows for your home. We'll make sure that your windows last for years to come, increase your home's resale value, and are a perfect addition to your decor and architecture.
NJ Door Installations
Your New Jersey home's doors are a crucial part of its structure and appearance. Doors provide you home with security, they have a huge effect on your energy efficiency, they protect your home from weather damage, and they can increase your home's resale value and curb appeal.
Whether you're looking for a new entry door, a patio door, French doors, or sliding glass doors, our professional renovation contractors can make sure that your new doors a perfect match for your home, and that they're perfectly installed. We'll work with you to select your new doors and make sure that they're a perfect addition to your home, our skilled professionals will do whatever it takes to guarantee your satisfaction with our work.
Recent Articles
No matter what the size of your kitchen is, you can always use some help with organization. It's rare that a kitchen that has enough space, and adding a new appliance or set of pots and pans can force you to reorganize the entire room. Between food, dishes, and appliances, there isn't much room to breathe—much less to grow!

---

Renovations designed to help make homes more energy efficient and environmentally friendly have been becoming more and more popular over the last several years, and it's easy to see why. Having a more environmentally friendly home isn't just great for the environment, but it's also safer and healthier for you and your family—plus, it can save you a lot of money on your energy costs.
If you are looking for Windows & Doors services in New Jersey, call All County Renovations at 908-688-5025 or complete our online request form.