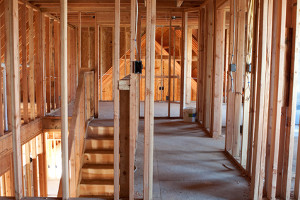 Adding a room your New Jersey home can be an extremely difficult and time-consuming project, but it's also one of the most rewarding projects there is, and it's guaranteed to be a great improvement to your home. Adding a room to your home will immediately increase its resale value, and it can have a huge impact on the quality of life of you and your family. Of course, to properly execute the job, you'll need a remodeling contractor you can trust to get the job done right.
At All County Renovations, our professional New Jersey remodeling contractors are committed to quality craftsmanship and professional customer service. We'll work with you directly on the design and construction of your New jersey room addition, and we'll always welcome and encourage any of your input. We'll do whatever it takes to ensure that you're receiving all of the services you need from us.
Benefits of New Jersey Room Additions
Your New Jersey home can benefit greatly from having a new room added. Here are a few of the benefits that a room addition can give your home:
Room additions are a great way to add more space to your home while also enhancing it as a whole.
A room addition can change the atmosphere of your entire home.
Your home will be transformed into a place that's more enjoyable, more attractive, and more comfortable.
Room additions will give you and your family more space and a feeling of novelty, all for a fraction of the price of moving into a larger home.
Some of Our New Jersey Addition Projects Include:
Playrooms
Sunrooms
Mudrooms
Master Suites
Dens
Studios
Studies
Home Offices
NJ Room Addition Design
A solid design and a clear plan are two important things you'll need before you begin any room addition project. Our remodeling professionals will work with you from the initial design of the project through to its completion, ensuring that you'll be completely satisfied with our final product. Your new room addition will be perfectly designed and professionally constructed.
We know how important your home is to you and your family, and we know what a big decision any home addition can be. So all of our remodeling jobs are taken very seriously, and we'll settle for nothing less than the best when it comes to the quality of our work.
New Jersey Room Addition Construction
Our professional remodeling contractors can handle any project, no matter what the size or scope of it is. We can build a room addition, add multiple rooms to your home, or we can add smaller "extensions" of rooms that are already a part of your New Jersey home. No matter what, we'll make sure that you're receiving the absolute best in quality workmanship.
Recent Articles
No matter what the size of your kitchen is, you can always use some help with organization. It's rare that a kitchen that has enough space, and adding a new appliance or set of pots and pans can force you to reorganize the entire room. Between food, dishes, and appliances, there isn't much room to breathe—much less to grow!

---

Renovations designed to help make homes more energy efficient and environmentally friendly have been becoming more and more popular over the last several years, and it's easy to see why. Having a more environmentally friendly home isn't just great for the environment, but it's also safer and healthier for you and your family—plus, it can save you a lot of money on your energy costs.
If you are looking for Additions services in New Jersey, call All County Renovations at 908-688-5025 or complete our online request form.