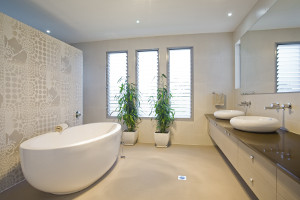 You need your home's bathroom to be a comfortable and relaxing part of your home. Unfortunately, however, it's not uncommon for bathrooms to become major sources of frustration thanks to common problems like a lack of ventilation, poor spacial design, or just old and worn out plumbing fixtures. If your New Jersey home's bathroom isn't everything you'd like it to be, the New Jersey remodeling contractors at All County Renovations can help.
Bathroom renovations in New jersey can be as simple as replacing a sink or toilet, they could be as complex as a complete overhaul of the entire room, or they could fall anywhere in between. No matter how large or small your bathroom remodeling project is, our professionals will be ready and eager to tackle the job. We'll discuss your goals for the project with you, determine exactly what you'd like to achieve, then we'll design and construct the renovations according to your specifications.
Our New Jersey Bathroom Renovation Contractors
Our only goal at All County Renovations is to provide you with quality work that you're completely satisfied with. Our professionals will work with you directly to design your new bathroom renovations so that we can ensure it's perfect for your New Jersey home and your family.
Our professionals will design your new bathroom from the ground up. New tile floors, plumbing fixtures, mirrors, and walls can all be an integral part of your new design, and we'll be there to help you decide on it. We'll take on whatever it takes to transform your bathroom into a place you love to spend in.
Whether you want to build a completely new home spa or you'd like to maintain the charm of an older bathroom while upgrading and enhancing its features, we can help. Our team of professionals is more than qualified to help you achieve the exact results you're looking for.
Environmentally Friendly NJ Bathroom Design options
Many homeowners are becoming more and more interested in creating a "green" living space, and bathrooms are excellent room to renovate if you're looking to conserve resources. Being environmentally friendly isn't just good for the environment, either—it can help you create a healthier and safer space for you and your family, and it could even get you a tax break.
Our professionals can help you create an environmentally friendly bathroom in your New Jersey home with a number of great options, including:
Rapidly renewable wood approved by the Forest Stewardship Council (FSC)
Insulation derived from soybean or cotton
Low-flow water fixtures, which can help you significantly reduce the amount of water you use in your household.
Enery efficient lighting fixtures, which can help you cut back on the biggest electrical expense you have in your home.
Bathroom Remodeling Gallery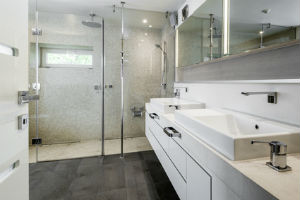 In 2008, All County Renovations, LLC., was formed in order to provide the highest quality remodeling services to New Jersey property owners. Our New Jersey remodeling contractors have the knowledge, skill, and experience necessary to accomplish all of your property improvement goals. We specialize in bathroom remodeling services.READ MORE

---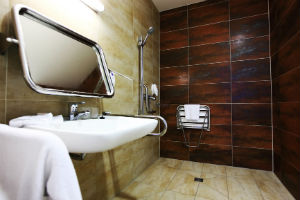 At All County Renovations, LLC, our New Jersey remodeling contractors specialize in bathroom renovation services. Over the last decade, our professionals have developed an exceptional reputation in the local remodeling industry. Our stellar reputation is the direct result of our one simple goal that we focus on in every project. When you hire our experts, we will work our hardest in order to ensure that you are completely satisfied with all of our services.READ MORE

---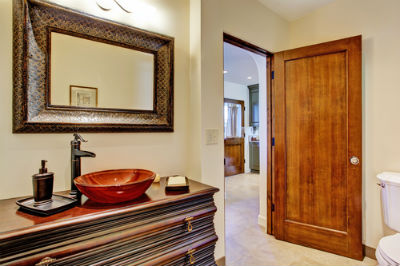 You and your family rely on your bathroom each and every day in order to get ready in the morning. Perhaps the most important feature of the bathroom for this important task is the vanity. At All County Renovations, LLC, our New Jersey remodeling contractors have the ability to help you design and install the most customized bathroom vanity for you and your family. In the end, we can guarantee that you will be completely satisfied with the results.READ MORE

---
Recent Articles
No matter what the size of your kitchen is, you can always use some help with organization. It's rare that a kitchen that has enough space, and adding a new appliance or set of pots and pans can force you to reorganize the entire room. Between food, dishes, and appliances, there isn't much room to breathe—much less to grow!

---

Renovations designed to help make homes more energy efficient and environmentally friendly have been becoming more and more popular over the last several years, and it's easy to see why. Having a more environmentally friendly home isn't just great for the environment, but it's also safer and healthier for you and your family—plus, it can save you a lot of money on your energy costs.
If you are looking for Bathroom Remodeling services in New Jersey, call All County Renovations at 908-688-5025 or complete our online request form.