Professional Berkeley Heights Remodeling Contractors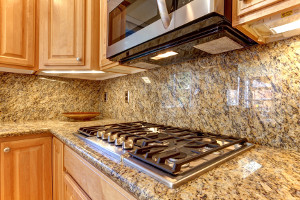 When you're having any renovations performed on your home, there's nothing more important than finding a professional contractor you know you can trust with the work. At All County Renovations, we understand how important your home is to you and your family, so we never take our responsibilities lightly, and we always work hard to make sure that we provide you with home improvement services that you'll be able to enjoy for years to come. Regardless of the size or scope of your remodeling project, our professionals will always be ready to provide you with high quality craftsmanship and professional customer service.
Our professional Berkeley Heights remodeling contractors are fully licensed and insured, qualified, and experienced, and we have been providing upscale renovation services to homeowners in the Berkeley Heights area since 2008. Our team of experts can provide you with any number of excellent Berkeley Heights remodeling services, and we'll always be able to ensure that every aspect of our work is performed up to the highest standards of quality. We work closely with each and every one of our clients to design their remodeling projects based on their precise needs and goals, and we always do whatever it takes to guarantee your complete satisfaction with our work.
Give us a call today with any questions you have about the services we provide, or to schedule your appointment, and we'll be looking forward to working with you.
Bathroom Remodeling in Berkeley Heights
More than perhaps any other room in your home, bathrooms should be able to provide you with tranquility and comfort, but many bathrooms provide little more than frustration to homeowners. Plumbing problems, a lack of ventilation, or even just a poor spacial design can all make your bathrooms one of the least relaxing parts of your home.
Our renovation contractors can work with you to design a bathroom for your Berkeley Heights home that is totally functional, very attractive, and always comfortable. We can help you select all of the amenities you'd like to add to the bathroom, and we can provide you with flooring, wall tiles, plumbing fixtures, and more. Whether you're completely overhauling and rebuilding the room or just upgrading some of its features, our professionals can help.
Berkeley Heights Kitchen Remodeling
Most likely, you (like many homeowners) spend a majority of your time at home in your kitchen. It's where you cook, clean, eat, and socialize, and it may even be used as a homework space for your children or an impromptu home office, which is why kitchen remodeling is such an important job. A great Berkeley Heights kitchen remodeling project will immediately raise the resale value of your home, and it can transform the look and feel of your entire Berkeley Heights home.
Our renovation contractors will work with you to custom design a kitchen that's best for what you use it for most, and that is perfect for your home and family.
Services We Provide in Berkeley Heights, NJ
If you are looking for a Berkeley Heights remodeling contractor, call All County Renovations at 908-688-5025 or complete our online request form.