Outstanding Westfield Remodeling Contractors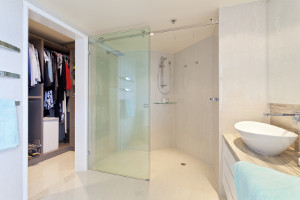 We at All County Renovations understand what an important part you and your family's life your home is, so whenever we're hired for any renovation services, we work hard to provide you with home improvement services you'll be totally happy with. Whether you're looking for flooring, new windows and door, or complete interior remodeling, you can count on our Westfield remodeling contractors for the absolute best in quality craftsmanship and professional customer service. Regardless of the size or scope of the project, we'll always be ready, willing, and able to provide you with high quality work you can depend on.
We are a fully licensed and ensured Westfield remodeling company who has been providing our upscale services to homeowners in Westfield and the surrounding areas since 2008. We have a number of highly qualified experts on our team, so no matter what kind of job you need us to perform, we are always able to ensure that our high standards of quality are met. We work with each of our clients directly to design their renovations, and we'll do whatever it takes to make sure that you're completely satisfied with all of our work.
Call us today to ask any questions you may have about our services, or to schedule your appointment, and we'll be looking forward to working with you.
Bathroom Remodeling in Westfield
Your home's bathrooms need to be comfortable and relaxing parts of your home, but isn't uncommon for a bathroom to turn into more of a source of frustration. Common problems like poor spacial design, a lack of ventilation, or just old and damaged plumbing fixtures can all prevent your bathrooms from being the tranquil spaces you need them to be.
Our professionals will work with you to design a new bathroom that is as functional as it is attractive and comfortable. We can provide you with new flooring, plumbing fixtures, cabinets, tubs, and more. Whether you want to maintain the charm of an older bathroom while simply upgrading some of its features or you want to completely gut and rebuild your Westfield home's bathroom, our renovation contractors can help.
Westfield Kitchen Remodeling
Kitchens are where you prepare meals, socialize over drinks or coffee, and, of course, they're where a large portion of your cleaning tasks take place. Kitchens are very versatile, and they're usually the most frequently used part of a home, which is why Westfield kitchen remodeling can be so rewarding. New kitchen renovations will almost certainly increase your Westfield home's resale value, and they'll make your entire home look and feel much more comfortable and attractive.
If you're interested in updating your kitchen in any capacity, our professionals can work with you to design the renovations and create a kitchen that's perfect for your home and your family.
Services We Provide in Westfield, NJ
If you are looking for a Westfield remodeling contractor, call All County Renovations at 908-688-5025 or complete our online request form.